welcome to amend treatment, portshead house
Portshead is a resplendent home tucked away and secluded while offering spectacular views of the Santa Monica Mountains and the Pacific Ocean.  Once you enter this special location, you will be greeted with the relaxing sounds of flowing water and chirping birds as you are surrounded by a well-loved garden and the abundance of life it hosts.  
The lush backyard offers opportunities to stroll meandering pathways, reflect near the ponds adorned with lily pads and reeds, and relax under towering palms and draping bottlebrush trees with cottontails and hummingbirds. Natural beauty abounds and offers an opportunity to reconnect with self or to develop connection with newfound friends.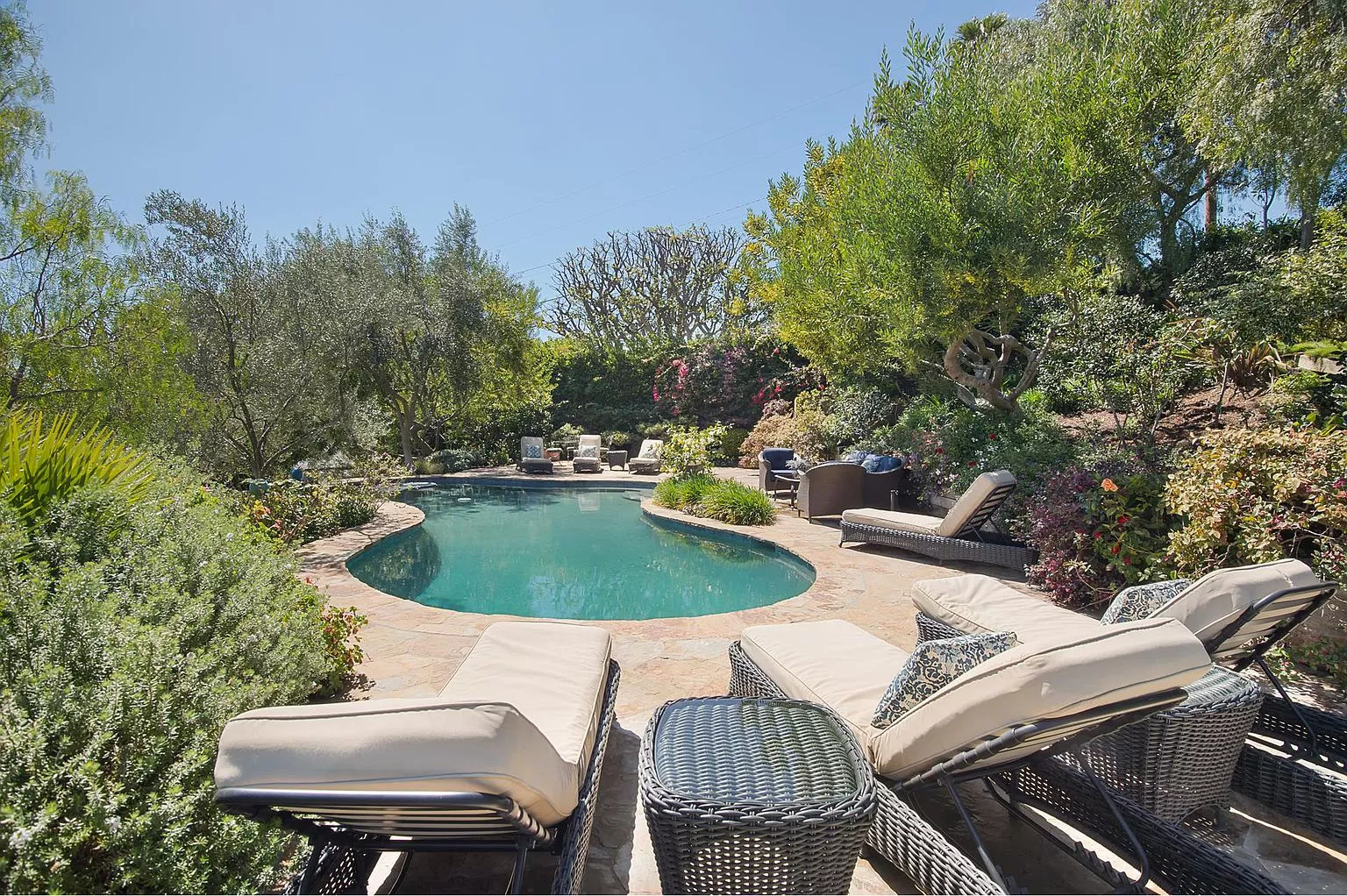 With multiple fountains and water features, including a pool and the ocean in view, the element of water is balanced with the cool shade of trees and rainbow of flowers that make this a place where one can sit and find contentment and healing.
On clear nights, you can take in the twinkling lights of the shoreline from Malibu to the Palos Verde Peninsula, the rarified view known as the Queen's Necklace, outlining the shimmering expanse of the ocean.

"Designed by artists, reflecting a cohesion of the natural and the intentional, each room tempts creativity, lightness, and a sense of hope."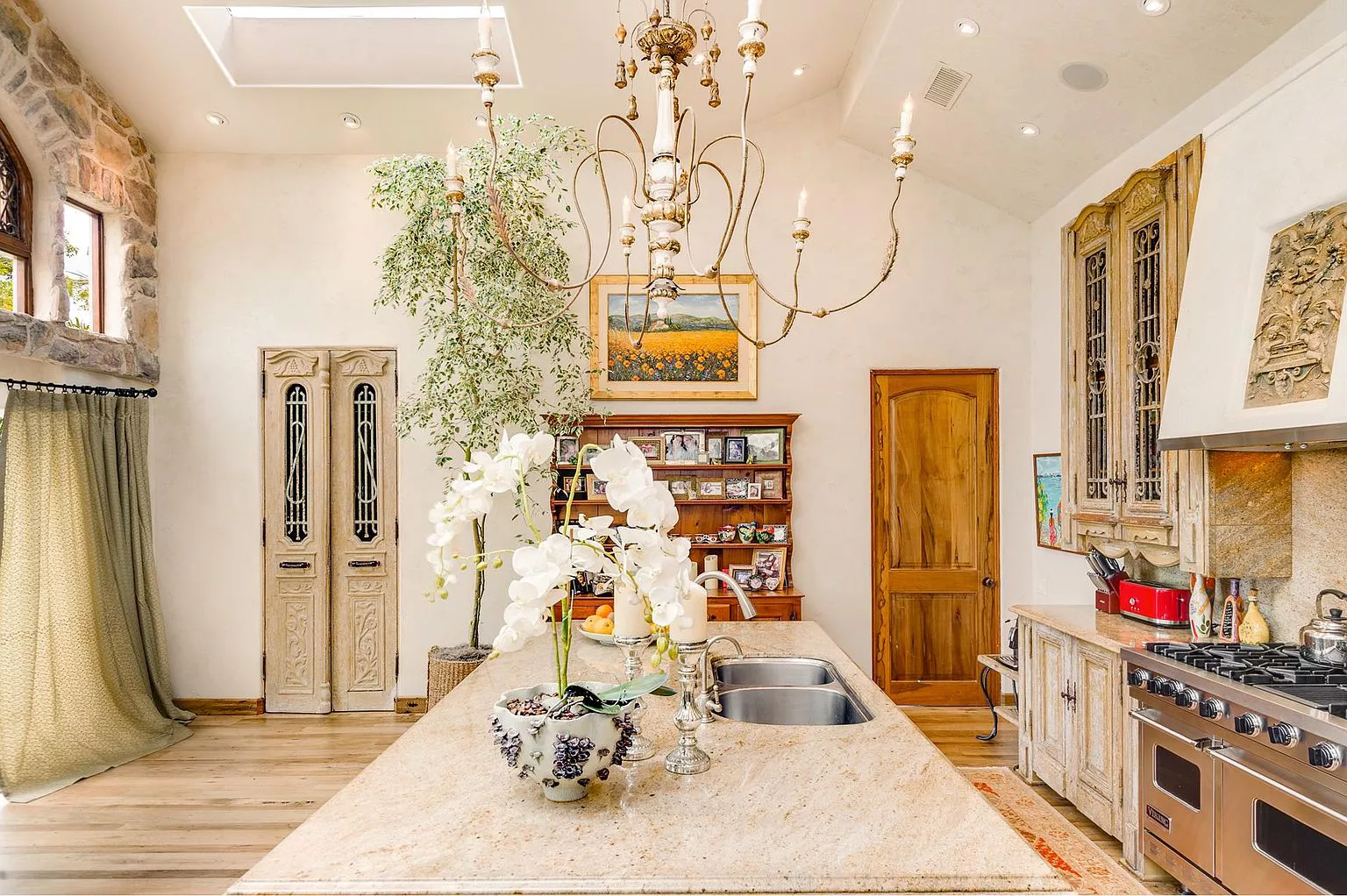 As you settle into Amend Treatment - Portshead, we believe you will enjoy the ease of indoor/outdoor access that each room offers.  Bedrooms have private patios or verandas where one can journal or simply enjoy the morning air and afternoon sun.  The shared portions of the house - family room, living room, dining areas, and the kitchen all have views of the yard and the ocean.
The living room, dining room and kitchen offer floor to ceiling windows or large sliding glass doors, and skylights that awash the house in natural light.
This is a house that was designed to be a welcoming home and gathering place.  Every feature tells a story - from the front door to the art covered walls, to the choice of finish and flooring - there are elements of bodily comfort, mental stimulation, and spiritual reflection.  With a French farmhouse feel, attention was paid in the making of this home with authentic finishes that include reclaimed hardwood floors throughout, state-of-the-art kitchen, handmade bedframes and fireplaces, antique lighting & custom designed furnishings, and a plethora of art and creation from around the world.