welcome to amend treatment, wildlife house
A brief walk from the expanse of the Pacific Ocean, we invite you to explore the grounds and amenities of our Wildlife house in Malibu, CA. Contemporary and stylish, serene and welcoming, our residential treatment home offers abundant indoor and outdoor space, privacy, and niches to reconnect with one's self and work toward recovery. Surrounded by towering eucalyptus, sheltering oaks, and flowering plants, you will experience the subtle beat of hummingbird wings and ocean waves while feeling as if you are in the canopy of the trees.
Beyond the private entrance, the tree-lined drive invites you into the completely enclosed expanse of the verdant grounds.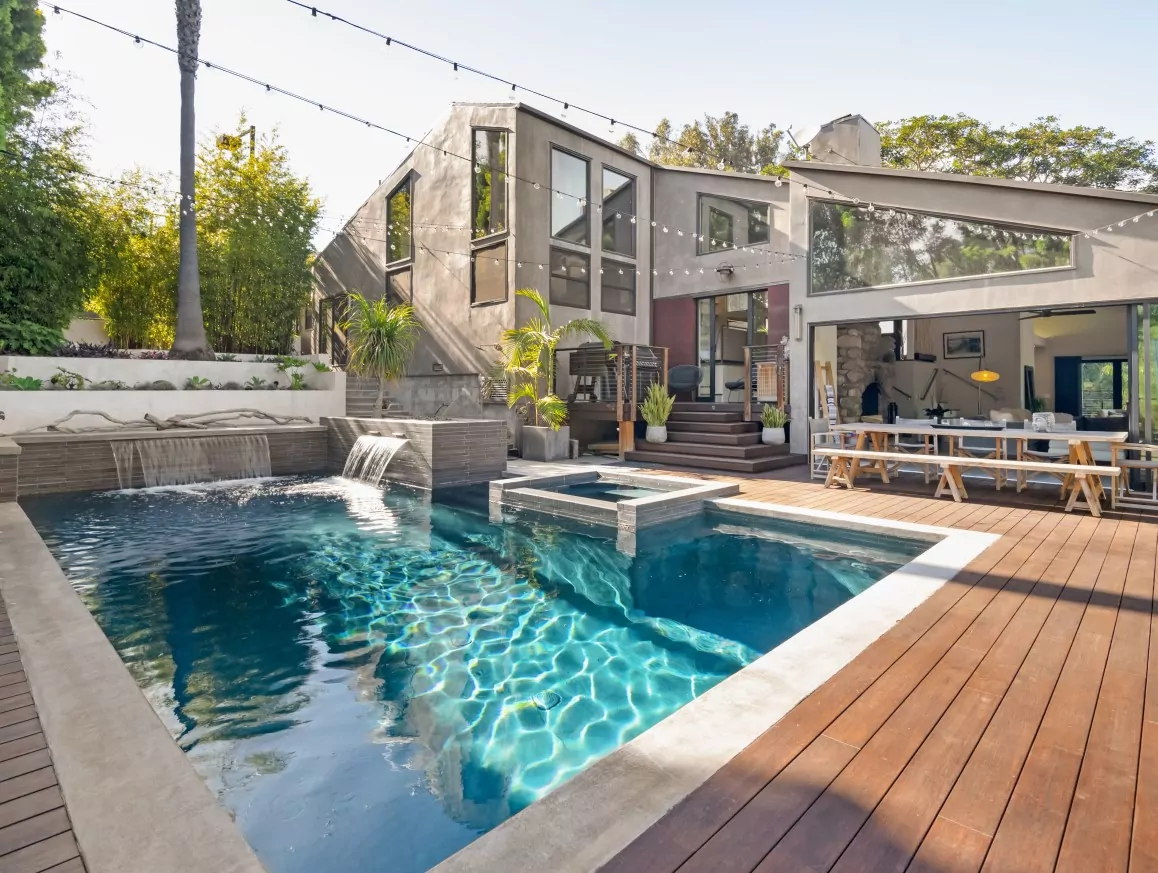 Our thoughtfully appointed rooms are modern and artfully designed with your safety and comfort in mind. This three-level home boasts spacious, bright, and beautifully finished private and semi-private rooms with private baths, each opening to a patio or deck.
Our private park-like setting is perfect for those seeking quiet contemplation or a meditative moment, with the added bonus of enjoying the view of our tree house from the nearby grassy area. A fully sized tennis court outfitted with a basketball hoop accommodates both friendly games with new friends and dedicated practice space for the more sports-minded.

"Crafted by visionaries, where the organic meets the deliberate, every space inspires innovation, serenity, and the promise of new beginnings."

Designed by artists, reflecting a cohesion of the natural and the intentional, each room tempts creativity, lightness, and a sense of hope.
Find peace and rejuvenation on the shores of the Pacific Ocean. With access to vast stretches of beach, you can enjoy beachcombing, a swim, surf, or relaxed time with the waves and fresh sea breezes.
Our newly remodeled home and private estate provide contemporary and inviting coastal luxury.
With attention to meeting all of a chef's needs, you will enjoy the spacious kitchen outfitted with premium appliances and bathed in natural light; a place of inspiration for the crafting of delicious and nutritious snacks and meals.
Whether journalling poolside or enjoying the salt water pool and spa, the sound of waterfalls fills the air, lending a tropical ambience and serenity.