Luxury Mental Health Facility New York
Amend Treatment is a Luxury Mental Health Facility Located in California, Offering Luxury Mental Health Treatment for Residents of New York.
welcome to amend treatment, new york
Life will not always be easy. But when you are struggling with a mental health condition, getting through daily life can be a real challenge — especially with the heavy weight of the symptoms.
Stop pushing aside your mental health needs and start taking control of them. The time to act is now. And in addition to all the luxury rehab centers New York has to offer, Amend Treatment can help you find your balance once again. No matter where you are on your healing journey, our team of experts is here for you 24 hours a day, seven days a week.
Are you ready to take the first step?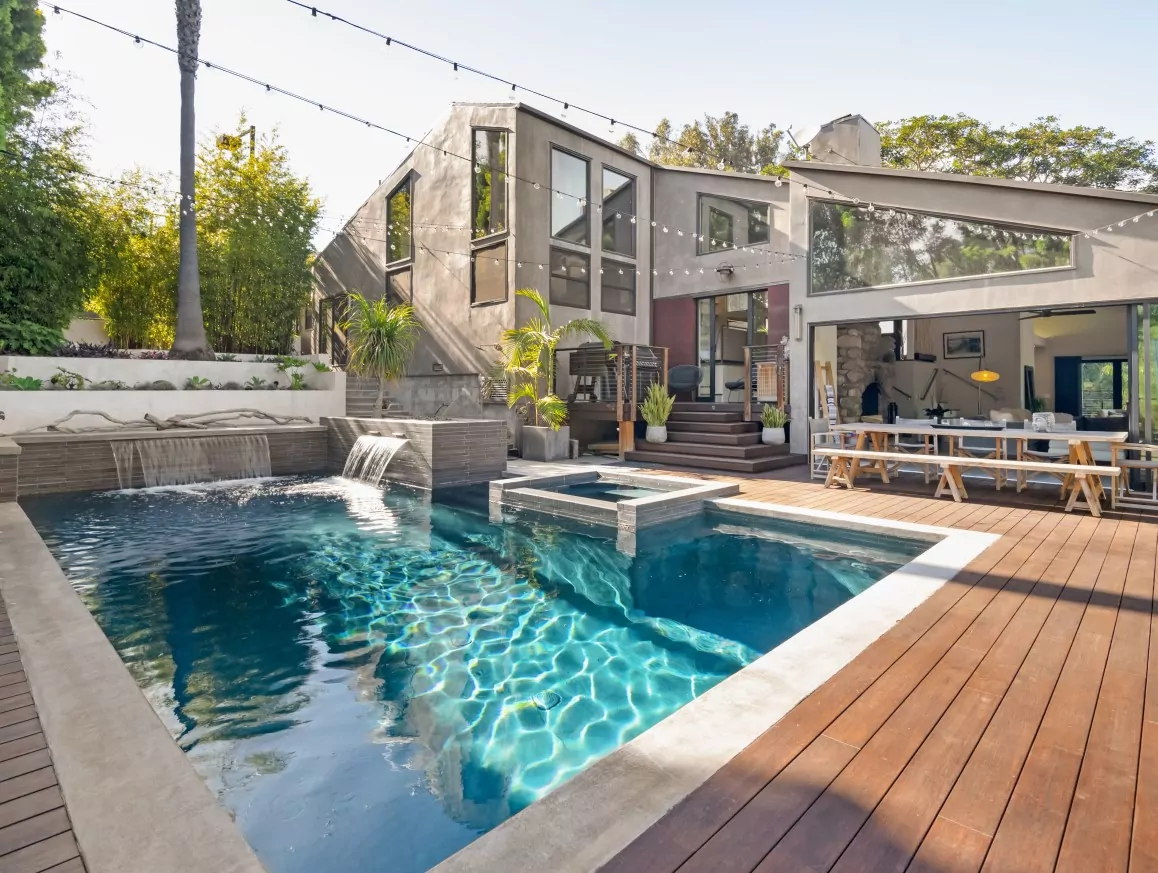 Our luxurious residential treatment facility located in Malibu, CA has everything you need to be completely comfortable while you begin healing. A stay with Amend Treatment allows you to take the focus off of the everyday and put your time and attention into your overall wellness. This is easy to do when you are in a place that is both welcoming and relaxing.  
In New York and looking for luxury rehab options? You will find everything you need right here. 
Just a few of the many amenities you can expect to take advantage of while staying in our newly remodeled estate include:  
Access to the beach which possesses a sense of healing all on its own 

Lots of natural light 
Premium appliances 

Delicious and nutritious meals 

Pools 
Look past the luxury rehab centers in New York and feel empowered with the coastal luxury of California's Amend Treatment today.
Our Treatment Programs and Modalities
When it comes to finding luxury rehab centers in New York, sometimes you have to slip away to the quiet paradise of the West Coast. Putting some time and space between you and daily life can be just the thing you need to feel equipped to handle each aspect of your treatment.
In both residential and aftercare treatment programs, we will help you overcome the challenges you face with your mental health conditions so that you can, once again, find balance.
At Amend Treatment, we understand that mental health conditions can be as unique as the individual experiencing them. That's why we have a comprehensive list of services to meet the needs of our clients.
There is a difference between feeling sad for a few days and being depressed. Lots of people feel sad for one reason or another, but depression brings a more severe sadness that lasts longer and is more difficult to overcome. It can impact nearly every aspect of your life.
There are different types of depression that can be caused by different things. The good news is that depression treatment is available.
Whether you feel hyperactive, impulsive, or find it difficult to pay attention and handle your daily responsibilities, ADHD may be to blame. Many adults face the same struggle – and it can be powerful enough to have a negative impact on one's quality of life.
ADHD treatment is available when you are ready for it.
After experiencing or witnessing any type of traumatic event, it is possible to exhibit the signs and symptoms of post traumatic stress disorder (PTSD). Learning how to manage stressors and continue moving forward in life can be tough. But with the right treatment, it is very possible.
Other Conditions We Treat
In our program, we assess the needs of each client and tailor our treatment to fulfill those needs. This means that there are many more conditions we treat, including:
Again, these are just a few of the many conditions we offer at our luxury mental health facilities. And each treatment is personalized for the client.
Although talk therapy is highly effective in mental health treatment, it is not always the best approach for everyone — and every situation. That's why the professionals at Amend Treatment focus on including multiple therapy modalities into their program. Though, not every luxury rehab facility in New York will do the same, so be careful where you choose to overcome your struggles with mental illness.
What are therapy modalities?
The use of therapy modalities allows us to combine both alternative therapies with those that are evidence-based. Whatever you are facing, our mental health professionals look at your strengths, needs, and interests and use them to address issues with all aspects of your health and wellness.
A few examples of the therapy modalities we offer include
All the luxury mental health facilities New York has to offer cannot brace you for the number of personalized options you will find at Amend Treatment.
Frequently Asked Questions
Is there an age limit on who can be treated at Amend Treatment?
We treat adults of all ages.
Do you offer treatment for both men and women?
Yes, at Amend Treatment, our services are provided for both men and women.
What is the admissions process like?
The first step involves speaking with the admissions team. Any questions you may have are answered at this time and our services are explained. Our team will ask pre-screening and assessment questions to make sure that it is a great fit. Subsequent insurance authorization will be obtained or financing information provided. Finally, all paperwork will be handled and an admission date will be confirmed.
Who can I speak to about questions I have?
At Amend Treatment, we are available any time, day or night. Contact us when you are ready.

"Designed by artists, reflecting a cohesion of the natural and the intentional, each room tempts creativity, lightness, and a sense of hope."

Thank you for visiting our website and welcome to Amend Treatment. It is a challenge to capture the welcoming and relaxed essence of this healing place, and we hope you find it to be as special as we do. If you are able to, we invite you to visit and meet our talented team. In the interim, please explore at your leisure, and contact us if you have questions. We are always available to answer your call.
Designed by artists, reflecting a cohesion of the natural and the intentional, each room tempts creativity, lightness, and a sense of hope.
Find peace and rejuvenation on the shores of the Pacific Ocean. With access to vast stretches of beach, you can enjoy beachcombing, a swim, surf, or relaxed time with the waves and fresh sea breezes.
Our newly remodeled home and private estate provide contemporary and inviting coastal luxury.
With attention to meeting all of a chef's needs, you will enjoy the spacious kitchen outfitted with premium appliances and bathed in natural light; a place of inspiration for the crafting of delicious and nutritious snacks and meals.
Whether journalling poolside or enjoying the salt water pool and spa, the sound of waterfalls fills the air, lending a tropical ambience and serenity.