Los Angeles Luxury Recovery
Amend Treatment is a Luxury Mental Health Facility Located in California, Offering Residents of Los Angeles Luxury Recovery Treatment
welcome to amend treatment, los angeles
Are you or someone you love living in Los Angeles and struggling with mental health? If so, it is time you know that you don't have to carry the weight of this alone.
Take control of your mental health with Amend Treatment's luxury recovery for residents of Los Angeles, CA. After all, full-time residential living in a beautiful home-like setting with tranquil surroundings, the support of skilled mental health professionals, and personalized treatment can bring great results.
You will feel empowered enough to step forward in your life once again.
Ready to take the first step to better mental health? Contact Amend Treatment today!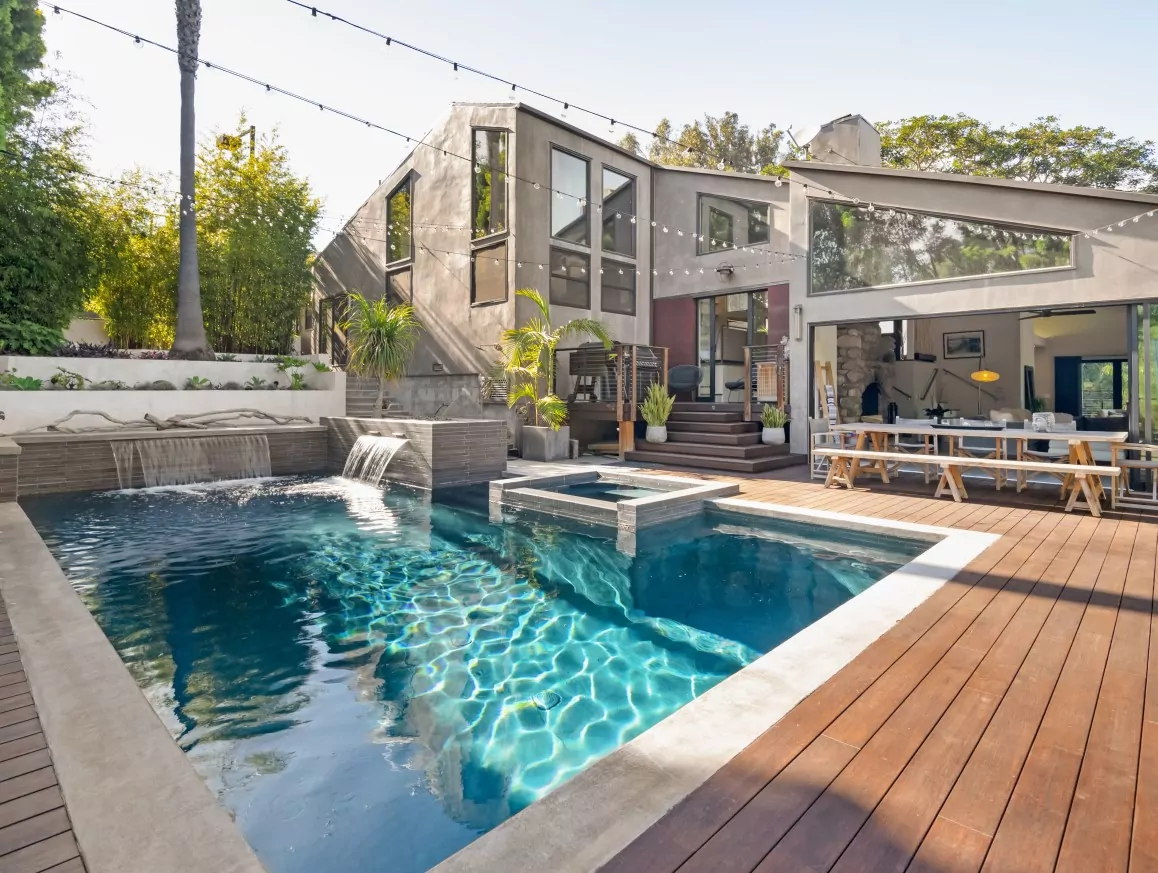 Our Luxury Mental Health Facilities Serving Residents of Los Angeles
Making your mental health a priority and seeking treatment can have a huge positive influence on your life. However, it is not without struggles. So, having a serene and luxurious mental health facility 45 minutes out of Los Angeles can help keep you comfortable as you overcome the challenges you face.
Your stay with Amend Treatment will give you the opportunity to focus on your everyday healing and wellness. You will find the surroundings are conducive to this, too.
What can you expect while at a luxury rehab facility serving residents of Los Angeles? Staying in our newly-remodeled estate, take advantage of:
Peaceful bedrooms
Modern kitchen with premium appliances
Delicious and nutritious meals
Beach access
Pools
So much more
Amend Treatment's coastal escape may be just what you need.
Mental Health Conditions We Treat
There is a quiet place where you can leave the world behind and focus on healing your mind and body from the inside out. At Amend Treatment, our facilities allow you a safe space to address your mental health. Offering both residential and aftercare treatment programs, coping skills will be developed, challenges will be overcome, and growth will be found.
With our luxury recovery treatment, we help Los Angeles residents with the following conditions find empowerment in their lives once again.
Generalized anxiety disorder disrupts the lives of millions. Getting through the day while dealing with the symptoms of anxiety can be very challenging — and some find themselves getting too exhausted by the struggle.
The good news is that there is effective treatment available, often involving a combination of psychotherapy, medication, and holistic therapy.
Feelings of perpetual sadness that don't seem to ever go away are a major sign of depression. Slowly, this sadness can turn into a loss of interest in things once enjoyed - or life itself. And the longer you allow yourself to stay here, the worse the depression gets.
Treatment options for depression are available. Working with a professional, you will be able to get to the root cause of the depression so that healing can be found.
Maintaining responsibilities while dealing with uncontrolled hyperactivity, impulsivity, or concentration can be tough. It won't take long until you find yourself feeling defeated by life.
What if you could take back control? This is precisely what happens when you seek out effective ADHD treatment.
Post-traumatic stress disorder can impact anyone who has experienced trauma – or witnessed it. Known as PTSD, learning how to handle the triggers while managing daily life can seem next to impossible.
With Amend Treatment, healing is very possible.
Additional Mental Health Conditions We Treat
There are many different mental health conditions that impact individuals all over the world. While we cannot list them all, we can tell you that we assess each client carefully and design a plan for therapy and healing based on their needs. And that means we treat a lot of conditions, including:
Bipolar disorder treatment
Borderline personality disorder treatment
Eating disorder treatment
Obsessive-compulsive disorder treatment
Panic disorder treatment
Phobia treatment
Postpartum depression treatment
Social anxiety disorder treatment
Trauma treatment
It doesn't matter what you are facing, our luxury rehab treatment services are here to help residents of Los Angeles.
Our Approach to Therapy in Los Angeles
There are many different ways to approach therapy when it comes to treating mental health. At Amend Treatment, we create very personalized plans so that we are able to give our clients what they need, rather than a one-size-fits-all type of program.
While many Los Angeles luxury recovery facilities will say they offer individualized treatment, the options are often limited. We are different. To give our clients the best chance at successful healing and recovery, we take advantage of many different modalities.
Therapy modalities combine evidence-based therapies with alternative therapies. For instance, talk therapy in an office can get you so far, but things like meditation therapy, somatic experiencing therapy, sound bath therapy, acupuncture therapy, art therapy, animal-assisted therapy, and more can take treatment to the next level.
When you need help, you need options. Amend Treatment has them.
Frequently Asked Questions
Can anyone seek treatment at Amend Treatment?
Our focus is on adult mental health treatment. Our team will do a screening and assessment of all of those wishing to be a part of our program. This will help us to make sure each of our clients is a good fit for what we have to offer.
What if I have a substance abuse issue too?
Co-occurring disorders are very common as many use substances to deal with the struggles of mental illness. This means of self-medicating can easily turn into dependence. If you are struggling with substance abuse in addition to a mental health condition, it is vital that both are treated concurrently in order to have the greatest chance of successful recovery.
Do you accept insurance? Will my insurance cover treatment?
At Amend Treatment, we do accept various types of insurance. Whether it will cover your treatment - and how much it will cover - will depend on your individual policy. Our admissions team can do a verification of benefits with no obligation.
Verification of your insurance benefits will allow you to see if your treatment will be covered, as well as the details of that coverage.
How can I get started?
The professional staff at Amend Treatment is available for you any time you are ready – day or night. Contact us at (866) 518-4368.

"Designed by artists, reflecting a cohesion of the natural and the intentional, each room tempts creativity, lightness, and a sense of hope."

Thank you for visiting our website and welcome to Amend Treatment. It is a challenge to capture the welcoming and relaxed essence of this healing place, and we hope you find it to be as special as we do. If you are able to, we invite you to visit and meet our talented team. In the interim, please explore at your leisure, and contact us if you have questions. We are always available to answer your call.
Designed by artists, reflecting a cohesion of the natural and the intentional, each room tempts creativity, lightness, and a sense of hope.
Find peace and rejuvenation on the shores of the Pacific Ocean. With access to vast stretches of beach, you can enjoy beachcombing, a swim, surf, or relaxed time with the waves and fresh sea breezes.
Our newly remodeled home and private estate provide contemporary and inviting coastal luxury.
With attention to meeting all of a chef's needs, you will enjoy the spacious kitchen outfitted with premium appliances and bathed in natural light; a place of inspiration for the crafting of delicious and nutritious snacks and meals.
Whether journalling poolside or enjoying the salt water pool and spa, the sound of waterfalls fills the air, lending a tropical ambience and serenity.